5 Steps to Build Data-Driven Video Strategies
5 Steps to Build Data-Driven Video Strategies
This panel discussion will focus on the continuous evolution of multi-platform marketing, and developing marketing strategies that align with the ever-changing ad tech. Integrating customer data into your strategy helps marketers understand the entire buyer journey, not just one part of it, and improve overall marketing performance. We will discuss using video to drive awareness, consideration, and outcomes; as well as best practices for the use of first-party and third-party data to ensure efficient targeting. After this session, attendees will be able to:
Understand what data sets can be used to inform your video strategy
Build reach across a fragmented video ecosystem
Make considerations for audiences, geography & creative
Better measure success with video
This session is for anyone who wants to use data to inform their marketing strategy or is considering TV & video in their marketing mix and is looking for proven criteria to build data-driven video campaigns that deliver effective results.
Sponsored by: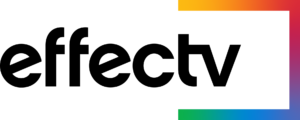 Location:
Date: November 14, 2023
Time: 11:30 am - 12:30 pm
UP