Why the Travel Industry Should See in Color
$50,000,000,000 is the ballpark figure given to annual spending on travel within the African-American community throughout the United States. With a value this high, it is a bit of a conundrum that much of the marketing dollars by destinations miss the mark in authentically engaging this community of travelers of color. Evita Robinson, the founder of the 17,000+ member Nomadness Travel Tribe, is breaking down internal insights, one-to-one feedback,  and marketing barriers that have caused this disconnect while giving solutions on how to integrate a more diverse marketing plan into your destination.
Facts Only — The travel industry stats on African-American spending annually on travel within the United States. What these numbers include, where we are going, and where interests direct people.
Word on the Street — Actual quotes, and insider insights from Nomadness Travel Tribe members on where they feel travel marketing is missing the mark. Analysis of stereotypes placed on this demographic.
The DNA — Looking at the corporate structure of Destinations, BOTs, and Corporate American as a whole, to dive a bit deeper into why diversity + inclusion in marketing needs an overhaul.
Power of Influencers & Social Media — Authenticity and Reach is the name of the game in this demo, even more so than their peers. For travelers of color, trust in recommendations becomes the forefront of what they put their money into action. Travel influencers and trusted online communities are the gateway to their business.
What is Your Destination? — Where does your destination/BOT fall in this equation? Is diversity being used as just a buzzword, or have activations represented forward movement? What does success look like to you in this demographic? Open discussion and reflection.
Tuesday Breakout | 1st Session
Location: Momentum Room
Date: November 14, 2017
Time: 10:15 am - 11:15 am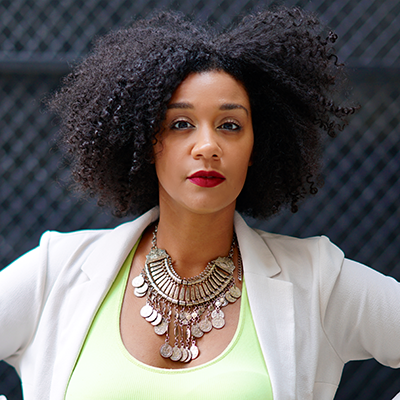 Evita Robinson
UP